LUNA TERRENDALE.
JULY 10 | 13 | EVANNA LYNCH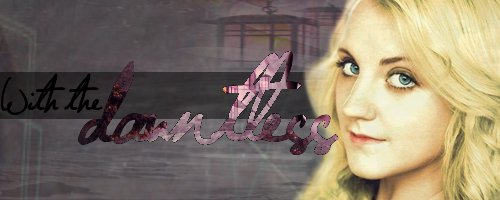 • OUT OF CHARACTER •
LUNA HAS NOT BEEN THROUGH TOO MUCH. SHE HAS BEEN IN CAR CRASHES, PLANE CRASHES AND MANY OTHER THINGS. SHE HAS LIVED THROUGH EVERYTHING. SHE HAS BEEN IN SCHOOL MOST OF HER LIFE BECAUSE HER PARENTS ARE BOTH DEAD. SHE LIVES QUITE PEACFULLY NOW. SHE HAS NO PROBLEM WITH SCHOOL. SHE HAS NO PROBLEM WITH FRIENDS OR OTHER FAMILY BECAUSE SHE KNOWS NO ONE ELSE IN HER FAMILY APART FROM HER PARENTS. SHE IS FRIENDLY AND QUITE. SHE LOVES TO READ, SING, BUT SHE HATES TO SPEAK ORALY AND PUBLICLY. SHE HAS A LOVING NATURE AND A GOOD HEART. SHE LOVES ANIMALS AND EVERYTHING THAT IS NATURE. SHE LOVES TO HELP AND SHE HATES WHEN PEOPLE GET HURT BY OTHERS. SHE IS A GREAT ACTRESS AND SHE IS A GREAT SINGER. SHE IS MOSTLY A SHY GIRL WHO WOULD SHUT HERSELF UP IN A ROOM AND READ AND HUM QUIETLY TO HERSELF. SHE HAS SISTER NAMED MISSY WHO IS MARRIED TO A GUY SHE NEVER WANTS TO MEET. SHE HAS NOT SEEN HER SISTER IN EIGHT YEARS AFTER HER MOTHER AND FATHER DIED IN THE PLANE CRASH.
(Used image from my other site i made it

)

Similar topics
---
Permissions in this forum:
You
cannot
reply to topics in this forum